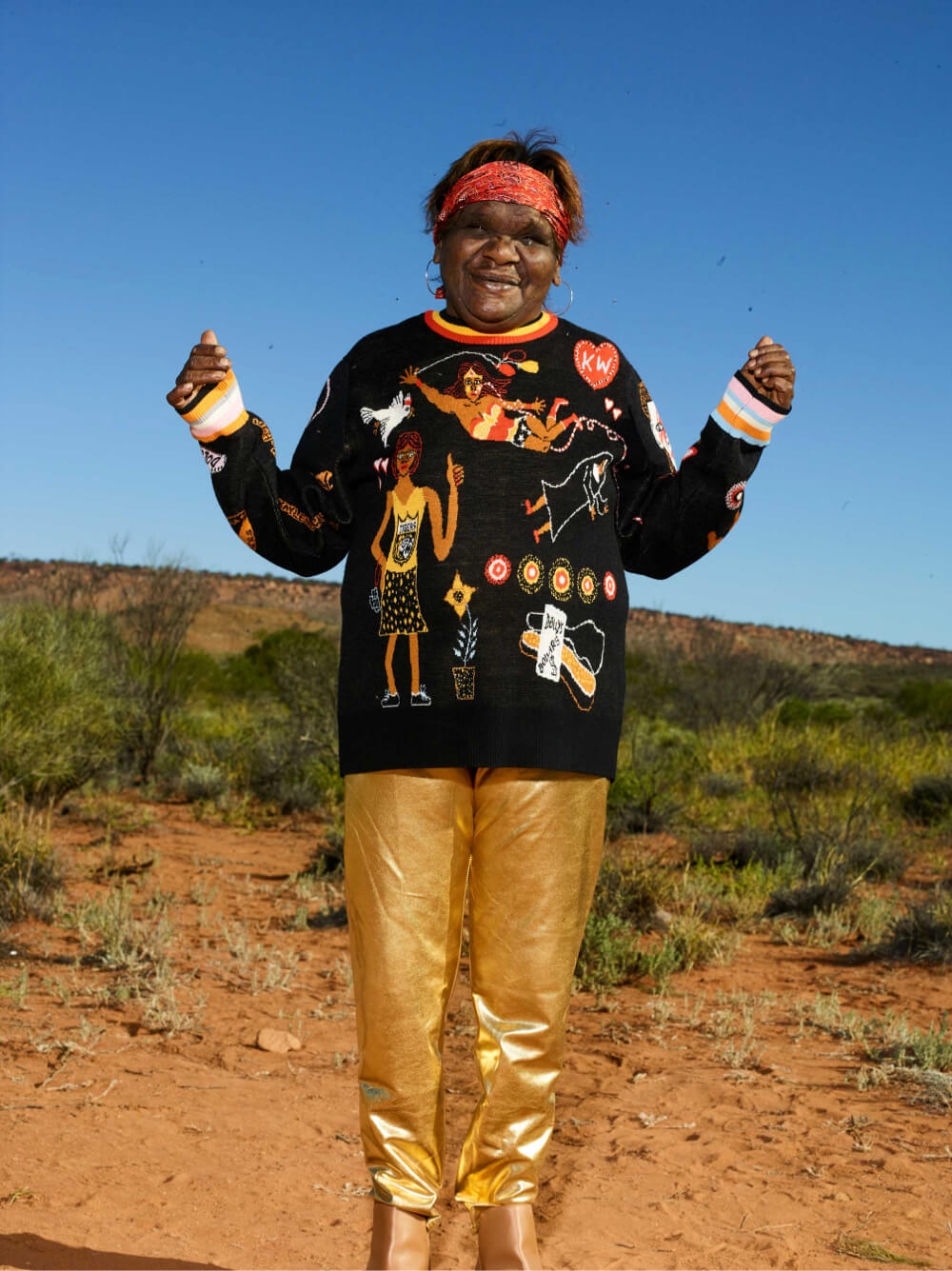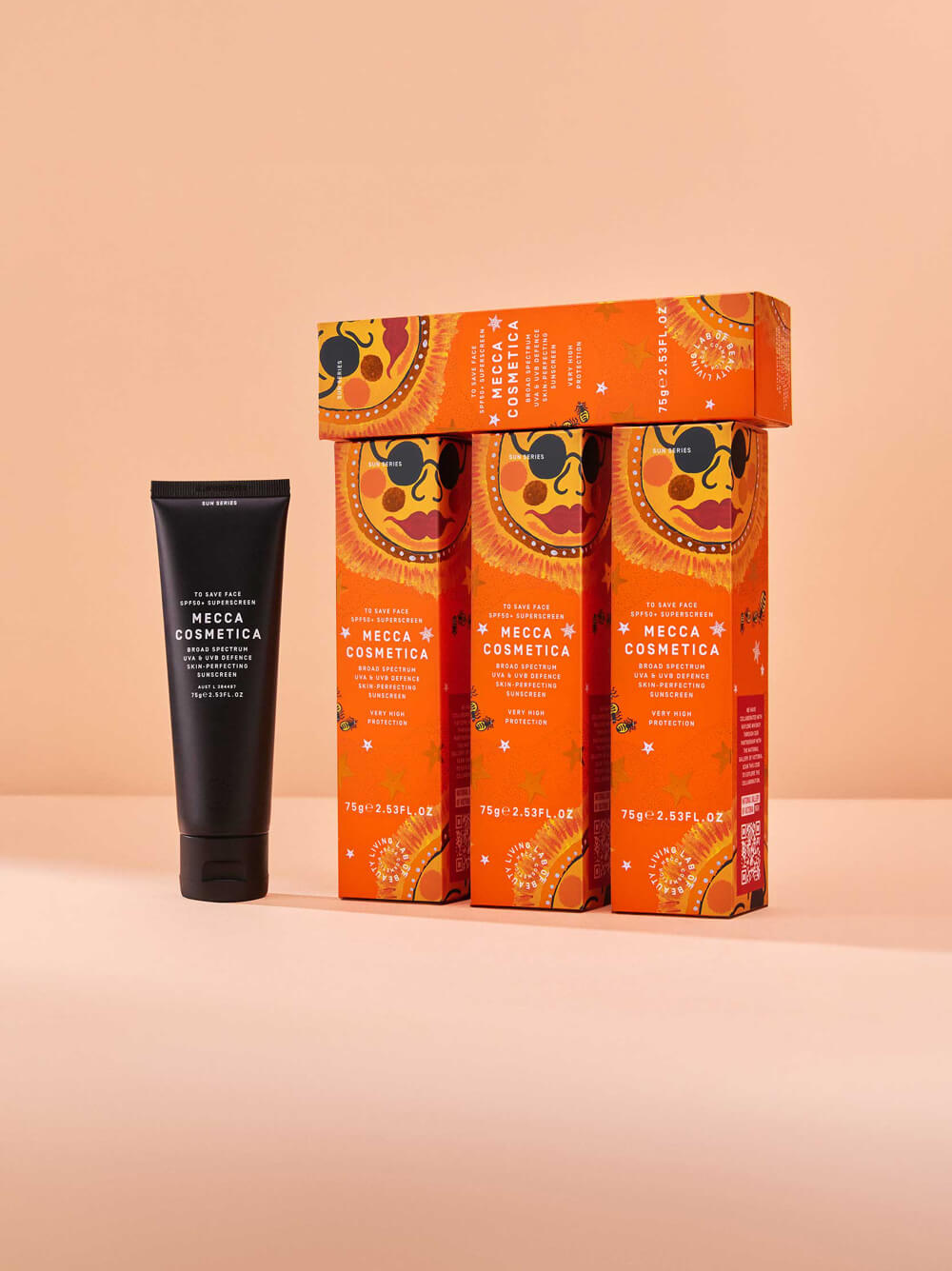 'TIS THE SEASON FOR JOYFUL GIFTING
Australian beauty is wide and far – from the burnt red earth, glistening indigo bays, and verdant bush found in our nature, to the home of beauty, MECCA. Founded in 1997, the name has since become synonymous with prestigious brands – including its very own. MECCA COSMETICA is the much-loved private label that distils two decades of customer feedback into luxurious formulations. For this year's festive season, our bestselling To Save Face SPF50+ Superscreen is looking extra beautiful.
Inspired by the boundless joy and star-studded dreams of Australian first nations artist and Yankunytjatjara woman Kaylene Whiskey, this year's Holiday collaboration brings you beauty in abundance. It's an artistic story that explores the beauty of wonder and creativity, of celebration and togetherness, of kungka kunpu (strong women) and of happiness – the kind that radiates, shimmers and glows from the inside, out.
Since 2016, MECCA has partnered with the National Gallery of Victoria (NGV) – Australia's leading and most visited art collection – as part of our philanthropic program, M-POWER. Established to support the elevation of women in the arts, each year, MECCA engages female artists to create exceptional projects – like the beautiful Holiday packaging wrapping MECCA COSMETICA's To Save Face SPF50+ Superscreen.
Whiskey's works are the visual manifestation of her love for pop culture, her Anangu roots, and the happiness that creativity provides. To bring the same joy to the gallery that we hope this packaging brings to you, we will be contributing to the NGV's acquisition of a Kaylene Whiskey masterpiece.
This Holiday season, we celebrate the effervescent artistry of Kaylene in our minds, as we share moments, memories, and the luminous gifts in our hands. "Uwangkara tjungu, mulapa rikina" ("everyone together, looking so good").