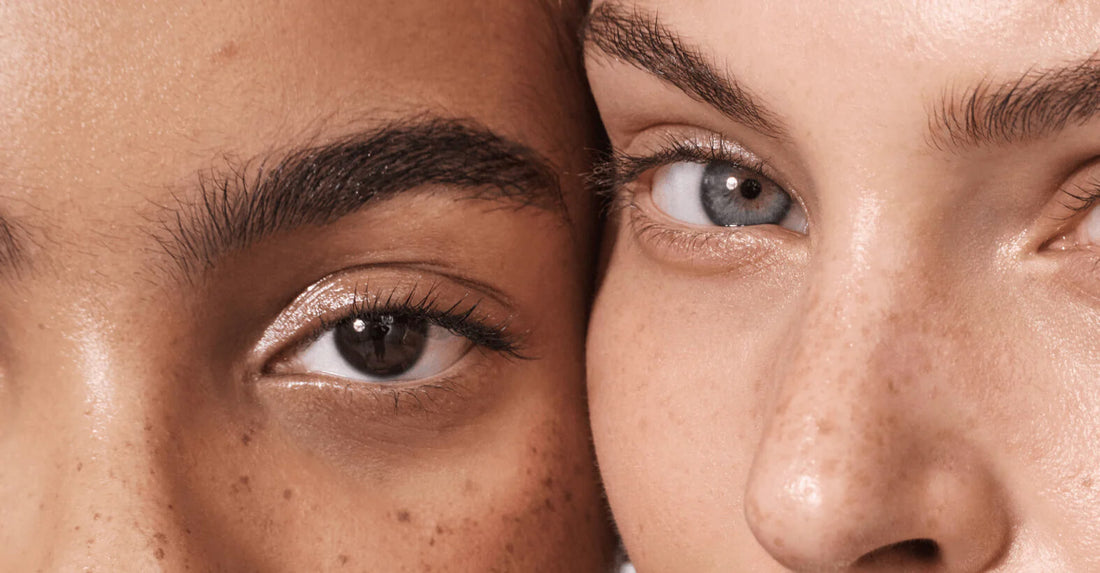 THE WINTER SUN IS, IN FACT, DIFFERENT TO THE SUMMER SUN
The sun's rays hit the earth at a shallower angle in winter (steeper and more intense in summer), which results in the rays being wider spread and more diffused, minimising the amount of energy dispersed in any given location in that hemisphere. Although one may assume so, this doesn't affect temperature (nor does temperature affect UV), but rather the emission of UV radiation (and, alas, the UV index)—and your likelihood or severity of experiencing sunburn and/or photo-ageing.
IT'S ALL ABOUT UNDERSTANDING THE DIFFERENCE BETWEEN UVA AND UVB RAYS
When it comes to the sun—and subsequently, sun care — it's important to take a two-pronged approach and consider the implications of both UVA and UVB rays. Of these two perpetrators, the power of only UVB relaxes come a grey-skied winter.
UVA, our 'long wave' rays, make up 95 percent of rays that reach us every day—they penetrate the skin much deeper than UVB rays, encouraging the formation of wrinkles, dark spots, and melanoma. These rays can travel through clouds and certain types of glass, so even if you're in your car—or at your window-side desk on a gloomy day—you may still be at risk of their damage.
UVB, our 'short wave' rays, reach only as far as the epidermis, and, with prolonged and unprotected exposure, can cause those nasty burns we all know too well. Unlike UVA rays, they're not very likely to penetrate through glass, but, if you're hitting the slopes on a winter getaway, they will find their way to you via the reflection of snow.
While you should be cautious of both types of rays year-round, UVA, by nature, are our biggest concern come wintertime.
THE SUN'S RAYS CAN REACH YOU INDOORS
UVA rays, that is. If your desk is situated next to a window or you spend a lot of your day driving around, you're likely exposing your skin to the risk of photo-ageing, should you not have a layer of SPF on. This explains why, for many people, their right arm is more tanned or freckled than their left.
SO... DO YOU REALLY NEED TO WEAR SPF IN WINTER, EVEN IF YOU'RE INDOORS?
If the UV index is three or higher, the answer is yes. Even if you plan on being indoors most of the day, the likelihood of you popping out to the supermarket, standing in line for your favourite coffee or croissant, or commuting home in your car, is high. And if you plan on being outside most of the day, well, that's a no brainer.
Without the bright, scorching sun as a reminder to apply (and reapply) SPF, it's easier to stay safe—and your most youthful-looking—by sunscreening it up every day. Good, healthy skin holds serious value, so consider a daily coat of SPF your insurance plan.
Originally published on www.mecca.com.au.